Czech Republic. Romania. Germany. Finland. UK. USA. It´s inspiring to talk to people in the franchise industry, and visit franchise conferences. The magic and creative buzz among likeminded people, the enthusiasm and sharing of knowledge and best practices – it makes you very excited about franchising and the future of this business model. After many deep conversations, the question is:  What can we look forward in 2020?
Customer experience is new currency
"individuals gravitate to people and companies they can trust. Trust is driven by empathy and understanding. understanding is driven by insights. Insights are driven by data" – Bart Lorang, CEO, Full Contact.
One thing that is imminent and most important is the need for great customer experience. We see a shift across the board of all companies to become more customer centric. Acquiring a new customers in retail is somewhere around 7-10 times more expensive than keeping the old customer, so it´s no surprise that companies want to focus on this aspect. It forces you to look at your brand and everything it represents through the lens of human emotions, values and aspirations. This affects all layers of business; starting from core values, content and delivery of services and products, communication and marketing that can touch customers emotionally. Today we live in experience economy where customers put their money and time only to companies and concepts they can trust and who offer them enjoyable experiences. For M Room this is not anything new – since 2008 the concept has been based on delivering a superior grooming experience.
Multi-unit and multi-brand
"No matter how many goals you have achieved, you must set your sights on a higher one" – Jessica Savitch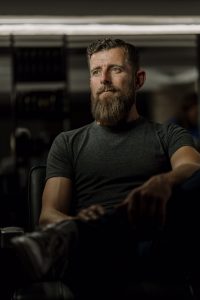 One evident trend is the growth of franchising, especially multi-unit and multi-brand operators. As opposed to relying on the success of one location, multi-unit operators earn revenue from multiple franchised units. Concepts are getting more efficient and people aspire to be entrepreneurs. Popularity of franchising is growing because it offers an easier way to start, with the back-up of proven concept, brand and support that is offered to franchise owners, as opposed to the entrepreneurial or self-startup model where the owner is on their own.
Digitization and convergence of offline and online businesses
Online and offline businesses are both valid. There are several typical scenarios of a purchase process: Consumers go into a shop to get advice and feel the product, but make an online order; or they do research online and make the purchase in shop; or the customer goes online and looks for options,  orders online and makes an arrangement to pick it up in person. Franchisees need to have all these channels to serve their customers in the best way. M Room has both online and offline option for buying products and customers truly need both options. Another aspect is the digitization; customers need more services that help make their experience smoother, more convenient, effortless, enabling also the development of the concept. M Room wants to be a part of this trend and has been a forerunner in digital innovations in its industry for a while already -and will continue to focus on it.
Passion / intuition + data = Successful decisions 
"Men, You deserve better. That's why we created a barbering experience that is effortless and enjoyable in a responsible way, so you can focus on what's really important…being the best version of you."   -M Room
When you meet a concept that meets with your values and aspirations, why should you resist. But there needs to be a balance between intuition and data based decision making. PWCstudy concluded that executives say their companies need to be faster and more sophisticated when it comes to decision-making capabilities by 2020. That is what is happening now; with the growth of digitization companies have more data to utilise in decision making that ever before. The question is; do companies know how to create value from that data? Those companies that can do will be the winners in 2020. Improving both speed and sophistication helps maximise the return on investment for data and analytics. In the PWC study Two-thirds (61%) acknowledge their companies could rely on data analysis more and intuition less. M Room is responding to this trend and giving it´s franchisees a chance to collect data and use it in ways that improve employee and customer experience – whether it´s reducing customers waiting time, or making work shift planning more effective and flexible.
In franchise events around Europe this year the floors were filled with people passionate about franchising, as well as the service or product they are providing. It is refreshing to see how franchise professionals are eager to learn from each other, continuously improving their concepts, and not being afraid of change. One thing is sure. 2020 is a good time to be in franchising. The industry is booming and will continue to grow. In its most recent report, Franchise Business Economic Outlook, the IFA projected the number of franchise establishments to grow by 1.9 percent in 2018 to approximately 759,000, with a 2.6 percent increase in 2019. The expectation is that this trend will continue in 2020.
This is a ride with continuous change – and the prosperity of  heart and mind combined.
Niina Majaniemi 11/2019