"I wear two hats. The one is business and increasing my shareholders value; the other is social responsibility."  – Guler Sabanci
According to Association for Finnish work, 80 % of Finnish people favor domestic products and services when possible. Favoring domestic is a global phenomenon: According to an infographic from Standard Textile,  60% of Americans said they are willing to pay 10% more for products made in the USA. In Finland almost 90 % feel that   it´s important for a company to be able to proof that they are responsible and 80 % would be willing to pay more if the benefit for society would be better emphasized and showcased. According to Forbes socially irresponsible companies will suffer.
According to these statements domestic production and social responsibility are of huge value. Best stories are born when a domestic company breaks into success also globally, like M Room has done. We started in 2008 and now, roughly ten years later, operate in 8 countries, and are expanding. We operate from Finland and also produce and constantly develop a product line made in Finland.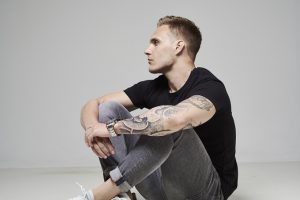 What can a company do increase their image as being responsible?
The most important thing is to remember that it´s not about the communication, it´s about the values, mission and vision. If those principles – being responsible and doing good – are not engraved in the core values then no communication can change save the situation. At M Room our mission is to create a barbering experience that is effortless and enjoyable in a responsible way. Acting in a responsible way is also in our core values. You own the initiative – meaning that everyone at M Room is responsible for the atmosphere and team spirit and for making every customer interaction perfect. We are here for you – our people are responsible for each other and the success of M Room.
Social responsibility has become a competitive edge for companies lately. Whether it's helping with the immigration issues by offering jobs, empowering minorities, helping the environment, or many other issues, more and more companies are incorporating social responsibility into their business strategy and values. It is also a way to improve the company brand. If a company has a reputation of not being socially aware, it is clear that it can repel customers and weaken the shareholder confidence.
According to a 2017 Deloitte Millennial Survey, millennials want to work for a company that makes a positive impact on society. That same Deloitte survey found that while millennials hold themselves accountable for many issues in both the workplace and the world at large, they also feel that their influence for being the catalysts for change are limited. This means that employers often fail to provide millennials with something they want: a sense of empowerment. M Room always enables a platform for the employees to give their feedback. We do an annual job satisfaction survey and also provide a chance to give feedback any time. Latest theme has been the salary model; while planning the new salary model M Room wants to ensure that the model is based on employees hopes and aspirations. M Room also participates in helping immigrants get jobs, which is one important way of chipping in and doing good for society. We do not discriminate in any way and offer everyone a fair chance.
All company bosses want a policy on corporate social responsibility. The positive effect is hard to quantify, but the negative consequences of a disaster are enormous."  Noreena Hertz
When wanting to promote a brand for being socially aware and domestic, the base needs to be right before adding the toppings to it. Advertising that you believe in social responsibility is a waste of money if that principle is not in your core values and in the ways of working of each and every employee. Once that is in check, the communication flows naturally.
Niina Majaniemi 9/2019.