"I´ve learned that winning isn´t everything, and it´s more about the journey. But at the end of the day, I just want to stand at on the podium with the gold medal".
-Hope Solo
Oh the euphoric feeling of winning. Heart filled with happiness, eyes watering, trying to hold your posture but failing miserably. Sweet moment of fulfillment. But what does it take to achieve that? I sat down with my colleagues, barbers from the top of the world, Toni Kylätasku and Petri Sipiläinen, to get their expertise on what is needed to be the best.
Work and commitment
Outliers: The Story of Success, by Malcolm Gladwell, claims that the key to world-class expertise takes 10,000 hours of proper practise. If you want to succeed, you need to put in the work. You need long term planning  – 10-years is not a lot. The best in the world have accountability for themselves. When Sipiläinen went to barbering world championship competition, he practiced so much that if someone had woken him up in the middle of
the night and given him a pair of scissors, he would have been able to cut his show piece.
Support and coaching are essential as are network and sponsors. Especially in team sports winning requires all that, while working towards common goal with one heart and commitment. At M Room we acknowledge the importance of coaching and support to ensure that our barbers can perform at the top. This way we lead both our business and our employees towards success.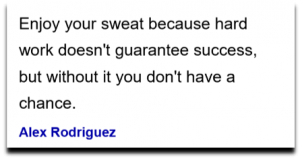 Enduring failure and self-criticism
When being on top one needs to get used to failure and disappointment – sometimes because of  goals you have set for yourself. You can be second best in the world but be disappointed because you wanted to win. You can win and be disappointed because your performance did not meet your personal standards.  Being the best is beating your head against the wall. If you stop trying when you fail, you can kiss the world champion dreams goodbye. ​Michael Jordan,maybe the greatest basketball player ever, was once cut from his high school team. Stephen King submitted his first novel, "Carrie", 30 times. He was rejected 30 times. Before his 31stattempt he threw the manuscript out. His wife rescued it asking him to try again.  We all know what happened since. Imagine if these two would have given up?
Ability to succeed when the circumstances are not optimal.
It is easy to succeed when conditions are perfect. I can't speak about what it takes to be the best but I know how circumstances play a big part in performance when I think about my hobby, which is running. My first marathon in Miami was semi easy and I finished it at 4 hours 14 minutes. Weather was ok and the route was flat. On the same year in Lisbon I ran a beautiful route from Cascais, 26.219 miles along the Tagus River, to Lisbon. Behind the breath-taking view was a beast; over 30 degrees Celsius heat, hilly, no shade. Many people fainted. I did not improve from Miami; the conditions got the best of me.
Almost all world champions can tell an example of when they had to compete while being sick, with lack of training, family issues or jet lag. its about emotional endurance and not letting external factor affect your mind.  It is a level of mental toughness that only best in the world know.
Sacrifice, humility, confidence
Sometimes being on top takes a heavy toll on your personal relationships. Perhaps pushing towards your dreams can be considered as selfish from family members when you have to spend time apart from them, practicing, competing, touring.
Although it takes confidence to become the best in the world, it also takes humility. When wanting to be the best you will always face tougher levels of competition when moving higher in the ranks. This means that you need be open to feedback.  People who mistakenly believe they need to have all the answers and loose respect for the people in their network have a hard time making it.  World champions need to be humble because they are the rare ones who resist the temptations every day, and maintain a level of humility and hunger throughout the process.
Willingness to learn – growth mindset
People with growth mindset believe that they're constantly developing. To be the best one needs to surround themselves with greatness to unleash their potential and learn from people around them. Golfer Tiger Woods truly masters the art of learning. He did the unthinkable; reconstructed and mastered his golf swing after being on the top of the world. Not many players would have had the stamina to try or want to pull that off. Mental training is important. You need to go through your performance in your mind to ensure flawless execution on the competition.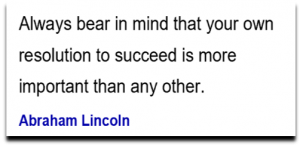 Ambition and passion
To be on the top you need to want it and have a motive for it. When a reporter asked serena Williams what she thought of talk about "going down as one of the greatest female athletes of all time," Serena's response was : "I prefer the word 'one of the greatest athletes of all time.'". She exudes incredible confidence and ambition. At M Room we can relate to Serena´s attitude as M Room's mission is to become the #1 brand in men's grooming services and products so we can´t compromise on any of these principles when fulfilling this goal.
Almost all of these qualities are valid also when wanting to succeed at work. After thinking about the above list, it might feel to beeasier to give up and say this is too hard.  It takes so much persistance.  and emotional growth. However nothing beats the feeling when you make it. It´s the release of the emotional longing and a catalyst for dreams and achievements that keeps us enjoying life to the full.
Niina Majaniemi 6/2019